Open to woodwind, brass, and percussion 10th-12th grade students in a Georgia high school band program.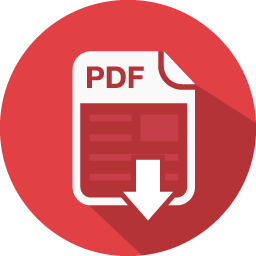 Application and Rules available for download.
Friday, January 12, 2024 - Preliminary Audition
Video submitted via YouTube
Tuesday, February 20, 2024 - 6:30-9:30 PM - Finalists Live Audition
The Concerto Competition winner performs with the Atlanta Wind Symphony on Saturday, May 11, 2024,
at 3:00 pm in the Kennesaw State University Bailey Performance Center and receives a cash prize
which can be used to further advance musical learning, such as private lessons, summer music camps, instrument upgrade, etc.
2023 Concerto Competition Results

Winner
Nick Wandrick, Clarinet, Artie Shaw (arr. Ted Parson) - Concerto for Clarinet
12th grade, Cambridge High School, Daniel Scott, Director of Bands
Runners-Up
Anh Ho, Percussion, Emmanuel Séjourné (arr. Jordan Gudefin) - Concerto for Marimba and Wind Orchestra, mvt 3
10th grade, Collins Hill High School, Ryan Davenport, Band Director
Orwin Requeno, Alto Saxophone, Paul Creston - Concerto for Alto Saxophone and Orchestra (or Band), mvt 3
12th grade, Campbell High School, Dr. Krista Mulcahy, Director of Bands
2019 Concerto Competition Results
Winner
Ben Smith, Flute, Otar Gordeli- Concerto for Flute and Orch. Opus 8
11th grade, Loganville High School, Joshua Brandon, Band Director
Honorable Mention
Kristen Van, Oboe, Franz Joseph Haydn - Concerto for Oboe in C minor, mvt 1
11th grade, Milton High School, Chris Shumick, Band Director
Brad Pilcher, Clarinet, Carl Maria von Weber - Concerto No. 1 in F Minor, mvt 1
12th grade, North Cobb High School, Sheldon Frazier, Band Director
Whether inspiring young students to learn music and take up instruments or offering guidance to those already involved, the Atlanta Wind Symphony and its chamber groups seek to both entertain and educate.
The AWS is proud to bring music to Georgia's youth. The discovery and enjoyment of music at a young age ensures an awareness and appreciation of the arts, in addition to fostering academic achievement. The AWS strives each year to introduce live music performances by our musicians to audiences of all ages.
Requests for performances may be submitted by email to